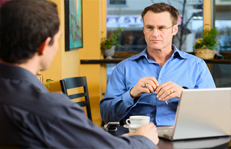 IPEBS is Empowering Engineers through innovative and quality professional training programs for Mechanical & Electrical Engineers in the field of Plant Engineering & Building Services-MEP for the growing multi-trillion dollar Process Industry (Oil, Gas, Chemical & Process Industries) & Construction Industry.
IPEBS – Institute of Piping Engineering and Building Services is a technology driven state of the art training institute of excellence in the field of Piping and Building Services Engineering Design & Construction.
PIPING ENGINEERING
The Piping Engineers at IPEBS provides expert design/drafting/stress analysis for process piping engineering based on ASME standards for the Oil, Gas, Petrochemical, Chemical and other Process Industries.
| | | | |
| --- | --- | --- | --- |
| | Process Piping Design | | Plant Layout & Design |
MEP ENGINEERING
Each discipline - Mechanical- HVAC, Plumbing, Fire Protection, and Electrical Systems must work with the other, as well as the architectural features and nuances that comprise the building envelope. The successful project will employ a synergistic and seamless relationship between form and function.
The mechanical- HVAC, electrical and plumbing/fire protection system engineers at IPEBS design/draft MEP systems by carefully computer modelled engineering studies to ensure that the systems perform to the peak.
| | | | |
| --- | --- | --- | --- |
| | Heating, Ventilating and Air Conditioning Systems Design | | Plumbing Systems Design |
| | Fire Protection Systems Design | | Electrical Systems Design |
Consulting Services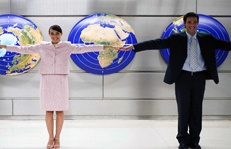 Process Piping, Plant & MEP Engineering Consulting Services
With the demands for construction engineering expected to rocket in the next few years, and the world going the global sourcing route, IPEBS with highly experienced pool of talent, quality infrastructure offers engineering services solutions to meet the demands of the Oil ,Gas, Process, Energy and Construction Engineering Industry.
IPEBS Engineering services (Design / Detailing / Drafting)
HVAC – Duct Layouts, Schematics, Equipment Layouts, Riser Diagrams, Sectional Details and Boiler/Chiller/Plant Room Layouts etc.
Plumbing – Piping Layouts, Isometrics, Schematics, Fixture Installation Details, Riser Diagrams, Sewage Site Plans etc.
Fire Safety Engineering – Piping Layouts (Wet, Dry Sprinkler Piping), Sprinkler Layouts, Riser Diagrams, Pump Room Layout etc.
Electrical Engineering – High/Low Power Layouts, Electrical Room Details, Fire Alarm System, Security System Layout, Single Line Diagrams, Cable Tray Routing, Data/Telephone Layouts etc.
Piping Engineering – Process Piping Layouts, Isometrics, P& ID's, Piping Support Details, 2D & 3D Plant Layout, 3D Piping Layouts, Pipe Stress Analysis etc.